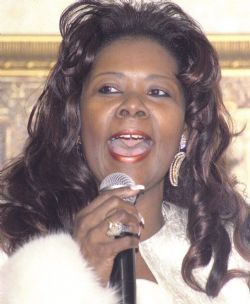 Dr. Paula Hines is the Director and Founder of RPH Ministries (Rev. Paula Hines Ministries) . She is filled with The Holy Spirit and baptized in His Fire. Through this God-given apostolic and prophetic teaching and preaching ministry, strongholds are pulled down in the lives of men.
As an Apostolic leader she defies tradition, as a Prophet she accepts no-nonsense, as an Evangelist her passion is for souls, as a Pastor she loves deep, as a Teacher she is revelatory and when serving as a Chaplain for Hospice she breeds compassion. Dr. Paula Hines believes in clothing the naked, feeding the hungry, providing shelter for the homeless and praying for the sick.
Dr. Hines has been in ministry for over 20 years and is the daughter of a former pastor, the late Dr. Marvin C. Hines. Her mother, Sis. Dorothy Hines-Chestang has served as a pianist and songstress for over 60 years. Dr. Hines's is a member of FICWFM under Chief Apostle Dr. Fredrick Price.
Her impact is not only evident within the walls of the church, but in every life that she touches. Committed to education, Dr. Hines daughter Velva is a licensed California attorney whose husband Terrence walks in the office of Pastor. Her son, Marvin, has earned his bachelor's degree in anthropology from UCLA. Dr. Hines is a gracious, gifted and giving Woman of God!